Here is another round of abridged reviews, and go...
(as you can see, I took a bit of a break from YA reads and reviewed more adult titles this go around)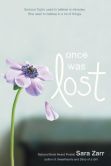 Sara Zarr is so talented you guys. This is such a wonderful book about family, love, hope and most of all faith. After losing my brother, I definitely struggled with some of the exact same feelings and questions that Sam had. I feel that Sara tackled this subject in a very real and tangible way. I highly recommend this one.
*For an added bonus, Sara Zarr narrates the audio beautifully.
This was my first read by Lisa Kleypas and I really enjoyed it. It had a bit of magic in it that reminded me of Sarah Addison Allen's books but this one had much steamier sexytimes. I enjoyed the different character dynamics and I have to say I love a hot geek! If you are a fan of contemporary romance, this one should be right up your alley.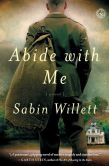 I'm not really sure what I want to say about Abide with Me. Going in, I knew that it was a retelling of Wuthering Heights and that I was in for a tragic love story.
I knew the main character was a returning war veteran but I didn't realize how much the war was going to play a part in this book. As a military brat I was fairly familiar with the military jargon and etc but certain details were a little bothersome since I currently have a family member deployed. I personally devoured this book but I wonder if someone without military ties would feel the same.
The book was a little hard to follow at first with the shifting perspectives but once I got the hang of it, I was fine. I thought the way the author weaved the characters and plot together to bring the classic into a modern setting was pretty successful. I wanted to root for the characters more though. I definitely did in the beginning and even upon Roy's initial return from the war but there was something holding me back. I guess I just didn't totally buy Emma's reasons for pushing him away.
With all that said though, if you are a fan of Wuthering heights or tortured love stories, I think you should give this one a shot.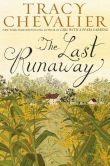 Just a few quick thoughts on this one. I really loved Tracy's earlier books but I'm not sure what has changed for me but I haven't been able to really love her new ones. The Last Runaway was a quick read and I found the overall story interesting but I felt a little disconnected from the characters. Maybe it was the writing style or the harshness of the main character. I knew very little about Quakers before starting this book so I found those details fascinating but there was a scene in the book that baffled me. It seemed to me that it would be out of character for one so religious but what do I know. I have to say I was a little disappointed that there wasn't more details concerning the Underground Railroad though.
Novellas are always so hard to review. The length of the book makes it hard to get a lot of back story and depth of character. I personally need time to connect with the characters so there is usually a bit of a disconnect for me. Story lines can feel rushed as well. However, I am intrigued enough to check out more books by Victoria though.
Sharp Objects
by Gillian Flynn
–

4 hearts
Well Gillian sucked me into her dark mind yet again. She is a master at hooking her reader and taking them for a ride. I had no idea what I was in for. Just when I think I have it figured all out, she throws me for a loop. Her writing is just so dark and gritty and it sticks with you like the climate in her book. Even after finishing it, I can't get this book out of my head.
Anna Karenina
by Leo Tolstoy -
2 hearts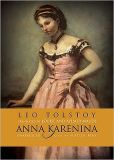 This is one of those classics I figured I needed to read. Well I'm glad I tackled it but I have to admit I wasn't a big fan. Maybe I need to be more bookish but I found the pacing incredibly slow, the story dull and the characters completely frustrating. The character of Anna was such a pill and I didn't feel any sympathy for her whatsoever. I thought there would be a romantic element to the story but I just didn't see it. It had plenty of angst to go around though. And can I just say that I felt the ending was underwhelming. This book makes me feel like I'm missing something. Can someone far smarter than I explain it to me?
I don't really want to review this one. Books that deal with the loss of a sibling are deeply personal to me. I do want to share a quote from the book with you though. "I try to fend off the oceanic sadness, but I can't. It's such a colossal effort not to be haunted by what's lost, but to be enchanted by what was. I miss you, I tell her, I can't stand that you're going to miss so much. I don't know how the heart withstands it."