It's time for another round of abridged reviews for your reading pleasure...
*warning* I am in a bit of a reading slump right now.
So my sister has been urging me to read this book for awhile so I finally broke down and grabbed the audio version from the library.
First off, I have to say I am not very fond of the narrator. I thought the MC was annoying and the narrator just made her sound even more annoying and immature if that is possible. Also her voice for Alex was awful. He sounded drunk or high throughout the entire story. Ugh! If you can't do a guy voice I would prefer you didn't even try.
Now let me talk about the story. I thought the premise was interesting. I wish we had gotten a little more back story though about what brought this decision on. Was it an executive decision or voted on by the people? The first half of the book was a struggle for me. I found Lena so annoying and whiny. I was about to throw in the towel. Thank goodness the second half of the book saved it for me. The story took an interesting turn and there was more action to keep my attention.
The ending definitely left us on a cliffhanger. I am intrigued enough to want to know what happens next so I will be picking up the next book soon.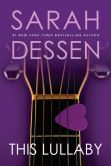 This Lullaby by Sarah Dessen –

3 hearts
Still trying to work through my thoughts on this one. I liked it but it is only my second Sarah Dessen book.
I wasn't a huge fan of the main character and I had a hard time relating to her story. Also the love interest was a bit lackluster for me personally.
I would definitely recommend The Truth about Forever over this one though.
I thought the premise was interesting and the way the story unfolded kept me turning the pages. The tragedy of the story for me however, was that the ending didn't leave me in tears. There was a bit of an emotional disconnect between me and the characters though. I felt for Tim but the other characters felt a little flat to me. Also I was hoping for a bit more resolution at the end.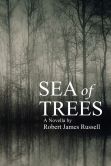 This may be a small book but it packs a powerful punch. It is eerie, haunting and ultimately heartbreaking. From the remoteness of the setting to the sorrow of the characters, Robert weaves together a fascinating and wonderfully written story that delves into the darkness of the mind and the anguish of the heart.
I'm not rating this one because I simply could not finish it. This book was just not for me. I was confused, frustrated and laughing out loud (not in a good way). Instalove, a major love triangle, a ridiculous main character and a thin plot was just too much for this girl.
I think the MC needs to be spayed cuz damn this girl is always in heat. Bwahaha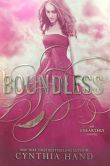 Boundless
by Cynthia Hand –
4 hearts
Overall I felt pretty satisfied with the conclusion of this series. It isn't perfect but that is pretty hard to accomplish when you have such a strong love triangle. Clara was a bit frustrating at times and I felt sad for the boy who didn't get chosen. However, I enjoyed going on this journey with Clara and I will definitely continue to recommend this series to other readers.
The Isle of Blood
by Rick Yancey –
4
hearts
I am really enjoying this series. It is more than just a story about monsters. Mr. Yancey is quite brilliant really. Can't wait for the next one!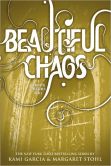 Beautiful Chaos
by Kami Garcia & Margaret Stohl -
2
hearts
Gotta say I'm disappointed. Is there any particular reason this book needed to be so long? The pace was really slow, the characters were frustrating (nobody wanted to tell anybody anything) and the plot felt stalled. If I'm going to be honest here, I found this one pretty boring. This makes me sad.
The Raven Boys
by Maggie Stiefvater –
4 hearts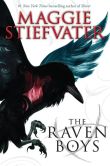 Here is the thing you guys...I adore Maggie Stiefvater! I love that she takes her time setting the stage, developing her characters and strengthening the plot so that by the end they have a piece of my heart. There was a certain scene in the book between two characters that almost had me in tears. Maggie knows just how to break my heart. I thought the concept for this story was very fascinating and the characters very intriguing. Can't wait to see what is going to happen next!
I'm a bit confused. Are there more books? It feels like things were just getting started and then it just ends. I have so many questions still. Maybe I need to do a reread or maybe high fantasy just isn't my thing. I found the story confusing at first but then began to enjoy it more as it progressed and then it was over and I'm left hanging. I feel like I missing something here. Do I get more of the story in the next book?