Here is another round of abridged reviews, and go...
The Unquiet
by Jeannine Garsee –
3
hearts
An interesting plot and overall concept however I wish it had been more ghost story and less mean girls. The creep factor was definitely there but a bit overshadowed by all the teen drama.
Catching Jordan
by Miranda Kenneally –
4 hearts
Forgive the silly phrase but it is the first thing that came to mind. Girl Power! Who says girl's can't play football? Catching Jordan was a smart, fun and feisty read. Jordan was everything I wanted in a female protagonist.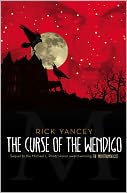 The Curse of the Wendigo
by Rick Yancey –
4 hearts
Finally a sequel that lives up to the original! The Curse of the Wendigo was creepy as expected and heartbreaking which was unexpected. I said it before and I stand by it, Rick Yancey is a master storyteller.
Death Warmed Over
by Kevin J. Anderson –
3
hearts
A fun, light and entertaining read. After recently reading quite a few emotionally tough books this one was a breath of fresh air. A mystery featuring a zombie detective and all other manner of paranormal creatures kept the book interesting and fast paced. Not to mention there is plenty of humor to insight the giggles. Watch out boys, zombie cougars are on the prowl.
In Honor
by Jessi Kirby –
4 hearts
I heard good things about this one so I grabbed a copy from the library. I have to admit though that I was worried it was going to remind me of Saving June. You know, a grieving teen who sets out on a road trip to commemorate her sibling. Well yes it has those similarities but it also has its own unique story to tell. I have a special place in my heart for these books so my opinion maybe biased but I would highly recommend this one.
Ummmm....yeah that was disappointing. I don't even have words right now. I just couldn't connect with any of the characters this time around and I disliked Rhine fiercely in this book.
Uncommon Criminals
by Ally Carter –
3 hearts
A quick read with a fun plot however I just didn't enjoy it as much as the first one. I struggled a bit with the main character and the ending was a bit confusing and underwhelming for me. Here's hoping the next book steals my heart.
I have wanted to read Lolita for awhile now so I figured it was time. I chose the audio book route because it is read by Jeremy Irons. He has such a captivating voice. The subject of Lolita is disturbing (especially as a mother) but it is
brilliantly written.
Vampire Academy
by Richelle Mead –
4 hearts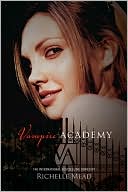 After meeting Richelle Mead and hearing so many people talk about this series I figured it was time to give it a go. I'm certainly glad I did. Vampire Academy is a fun read with a feisty main character and some swoon-worthy guys. On to book 2.
Pushing the Limits
by Katie McGarry –
5 hearts