Well hello there my friends. Are you ready for another lightning round of reviews? Well here we go...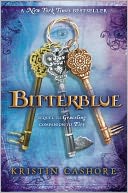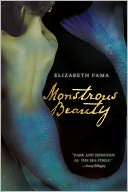 I don't generally read horror because I'm a self proclaimed scaredy cat. However I was looking for something a bit different and exciting to read. A fellow blogger recommended The Monstrumologist to me and I'm very glad she did. I checked out the audio version from my library and I'm really glad I listened to this book during daylight hours. The combination of Rick Yancey's haunting words and imagery and the narrator's dramatic cadence made for a thoroughly eerie experience. The Monstrumologist is a dark, Gothic horror novel that I found gruesome, chilling and ultimately fascinating. Mr. Yancey is definitely a master story teller.
Bitterblue
by Kristin Cashore –
3 hearts
Well, I have mixed feelings about this one. It started out pretty great and then slowed way down in the middle and then picked back up a bit towards the end. I enjoyed seeing familiar characters back again in this book and I like how all the books tied in together. Biggest disappointments for me were pacing and romance. So Graceling remains my favorite of the series.
This book totally took me by surprise. It wasn't what I was expecting at all and I loved that. I'm not going to write a review because I don't want to spoil anything for you. Just know that you must read this book. It is brutal and heartbreakingly beautiful. I finished it with tears welling up in my eyes and a throbbing in my chest. Elizabeth packs so much emotion into this story that there is no way it could stay contained. Just wow!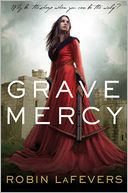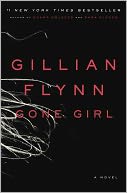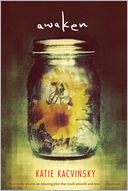 Grave Mercy
by R.L. LaFevers –
4 hearts
I really enjoyed this book. It is a wonderful blend of historical fiction and fantasy. The main characters certainly have a lot to offer. Ismae is focused and eager to prove herself while Duval is noble and fiercely loyal. From the moment I cracked open this book I was sucked into the story. I really enjoyed watching the characters develop and their relationship strengthen. An engrossing page turner for sure. To quote my blogging buddy Lauren "Nun assassins FTW!"
So Gillian Flynn is deliciously twisted. Gone Girl took me for a crazy ride and I simply had to hang on for dear life. Just when I thought I had resolved my feelings about a character she took those feelings and completely turned them upside down. What a fascinating read! I will most definitely be reading her other books.
Awaken
by Katie Kacvinsky –
4
hearts
I really enjoyed the concept for this book. It definitely made me stop and think and even re-evaluate how much time I spend plugged in. I found the characters fascinating and the romance compelling as well. It was a thought provoking dystopian indeed. Can't wait for the next book in the series now!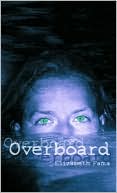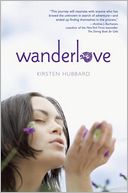 I didn't realize it was so hard to find Elizabeth Fama's debut book Overboard. I feel kinda special that my library had it available to read.
Anyway, Overboard is based on a true event that happened off the coast of Sumatra in 1996. I really enjoy books that are based on actual events. I think it adds an intensity to the story. The strongest element for me was the relationship between the main character Emily and Isman. Their struggle and eventual bond is a testimony to the depth of the human spirit. It was sad and frustrating to read all that the passengers had to endure due to the lack of response the accident received. It was even more heartbreaking to read the author's note at the end. My only complaint was that the main character referred to her parents by their first names. I know this was deliberate on the author's part but it drove me a bit crazy. It was especially confusing at the very beginning because I didn't understand that James and Olivia were her parents. With that said, I enjoyed getting a taste of Elizabeth's writing style and I'm very much looking forward to reading Monstrous Beauty next.
I adored this book. I have done my fair share of traveling but I'm definitely not a backpacking kind of girl. This book however made me want to be a bit more adventurous and take the road less traveled. This book has a great setting, wonderful characters and a perfect ending. Oh and lovely illustrations that captured the spirit of the book. I definitely recommend it.
So John Green is kind of a genius. Another great read. I literally laughed out loud (yes Will Grayson, I LOL'd) while listening to this audio book. Oh and "I love you Tiny Cooper!"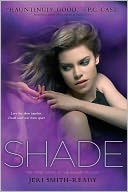 Obsidian
by Jennifer L. Armentrout –
4 hearts
A fun paranormal read with a hot guy that was out of this world. I couldn't put it down. The sexual tension between the two main characters was intense to say the least. This is my first book by Jennifer and it won't be my last.
Shade
by Jeri Smith-Ready –
3 hearts
Once again I have fallen into the hype trap. Maybe my expectations were too high but I didn't love this one. Don't get me wrong though, I liked it but I just didn't love it. I thought the overall plot was interesting and I enjoyed the Star Wars and GameStop references. LOL Yep, I'm a nerd. My main problem with the book I guess was Aura. I just didn't see the draw. Zach is gushed over by my fellow bloggers and while I see the definite potential in him, I couldn't understand what he saw in moody Aura. Ok, she is hot but what else? I guess I wanted more. I wanted to see what he saw. I felt like I was missing something. Since this is a series and I'm obviously behind I probably just need to continue on and hope the missing pieces fit together. Here's hoping...