I'm back with another round of abridged reviews. Here goes…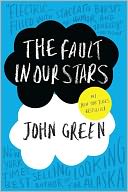 The Fault in Our Stars

by John Green –

5 hearts

OMG this book wrecked me! John Green is brillant. I could barely see past all the tears. Do yourself a favor and read this book. While you're at it you should read everything else from him as well.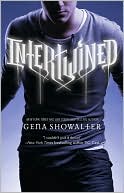 Intertwined

by Gena Showalter –

3 hearts

It was a pretty fun read. I read the first half pretty quickly but started losing a bit of interest after that. I have to warn that there is a LOT going on plot wise. Seriously, there is every kind of supernatural being and a bag of chips in this book. It was a bit much in my opinion sometimes. My favorite character was Riley. Can he just get his own book? I am curious to see where the series will go but am a bit nervous that it will go the way of the Sookie books for me.
Fallen
by Lauren Kate –

2 hearts
I saw this audio book at my local library and thought I would give the series a try. I know lots of readers really like it and I've always thought the cover was eye catching.

Well here's the thing...I was terribly bored. The pacing is really slow, like watching paint dry slow. I wondered if maybe it was just the way the narrator read it but I don't think so. The story just didn't get exciting for me in the least until the very end. Also I just didn't connect with the characters at all. I found myself puzzled why Luce would be interested in either guy (yes, a love triangle…shocking). I just wanted to knock some sense into her and tell her to have some self-worth and stop obsessing about a boy who flipped you off and doesn't show a shred of interest in you. Just sayin! Also the setting was weird, it takes place at a reform school but the kids seem to have quite a bit of freedom. I just didn't buy it I guess. I think I need to stop now because this review is sounding very negative.

Oh as for the ending…I feel more confused now than I did at the beginning. *scratches head and looks around* What the heck is going on? As a reader, shouldn't I have a few more answers or am I just dense? I highly doubt I will continue with the series. Fallen just didn't do enough to keep me interested.
Coraline

by Neil Gaiman –

3 hearts
This was my first book by Neil Gaiman and the first audio book narrated by the author. I thought it was an interesting story for sure. It is creepy and quirky enough to hold an adult's interest while it also has a moral children can relate to. Coraline is adventurous & brave and makes it very easy to root for her. I am very interested in reading more by this author now.
I got totally wrapped up in this story and these characters so now I'm left with a giant lump in my throat. Simone Elkeles...how could you do this to me??
Return to Paradise

by Simone Elkeles –

3 hearts
Simone killed me with the ending of Leaving Paradise. I had to get my hands on a copy of Return to Paradise stat. I couldn't wait to see what was in store for Caleb and Maggie. Unfortunately I didn't love this one as much as the first. There was just a bit too much angst for this old girl. Don't get me wrong, I adore a good love story and this one had its moments for sure.
A retelling of Cinderella...yes please. Add in a cyborg, androids, a plague, a handsome prince and an evil queen from the moon and my mind is blown. The character of Cinder was perfectly written. She was strong and brave but yet there was also something so raw and vulnerable about her. Who knew a cyborg could break my heart? Marissa created a fascinating world with characters I grew to care about so when I got to the end I was totally left wanting more. Good thing there are more books to come!
All I Ever Wanted

by Viki Wakefield –

4 hearts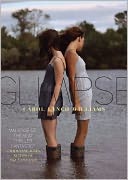 I ordered this book from Australia since it isn't available here in the US. The premise drew me in and I knew I just had to read it. The story was fascinating, the characters well-developed, the issues tough and the outcome a bit of a surprise. A great debut indeed.
Glimpse

by Carol Lynch Williams –

4 hearts