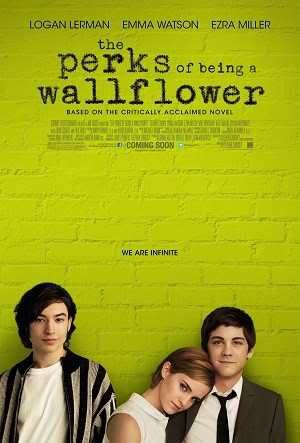 Early last year I first posted news about the film adaption of Stephen Chbosky's
The Perks of Being A Wallflower
, starring Logan Lerman & Emma Watson. You can read that post
here
if you'd like. Now finally over a year later I have the first official movie trailer to share with you.
Some of you might have already seen this when it aired during the MTV Movie Awards. Then again if you're anything like me you either feel to old or simply don't care about watching shows like that, so maybe you haven't seen it. LOL!
The film will be in theaters September 14th.
Thoughts? Are you disappointed, elated or is it to early to tell? I'm pretty pleased by what I see in this trailer and will definitely be paying to see it in the theater.