--- I've really missed doing Teaser Tuesdays. Since I'm back blogging, you can bet its going to be a regular fixture again. Have 2 teasers this week as I'm currently reading 2 very different books.
Teaser Tuesdays is a weekly bookish meme, hosted by MizB of Should Be Reading.Anyone can play along! Just do the following:
Grab your current read

Open to a random page

Share two (2) "teaser" sentences from somewhere on that page

BE CAREFUL NOT TO INCLUDE SPOILERS! (make sure that what you share doesn't give too much away! You don't want to ruin the book for others!)
Share the Title & Author, so that other TT participants can add the book to their TBR Lists if they like your teasers!
First Book Teaser:
"Did you see that?" His shaky finger pointed at the empty living room.
Hmmm. "That very much depends on what you saw."
"My dad just...just...evaporated."
"Okay, then, yes, unfortunately we did see the same thing."
I reached down to help Finn up, but rather than take my offered hand, he crab-crawled away from me across the beach. The abandoned flashlight fell at an angle that twisted his already terror-filled face into something grotesque.
"You know something! he yelled.
"Why don't you go back to the house and--"
"Where's my father? What aren't you telling me?" He moved farther back. "What are you, some kind of alien?"
Now this was getting ridiculous.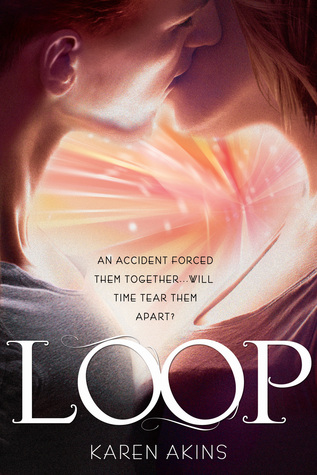 ~pg. 26, Loop by Karen Akins
Second Book Teaser:
HOURS later, I woke in the middle of the night. I felt panic in my body, a sort of tingling beneath my skin. My heart was beating impossibly fast--as if the pounding in my chest were trying to tap out a message in Morse Code, hoping to convey something urgent to my body. But I didn't know what it was. I wanted to get out of bed, but was fearful that if I moved the slightest bit, I might upset the delicate balance that was holding me together.
My thoughts ran like this: You're crazy, so crazy, you're losing it, maybe you're even dying, something horrible is about to happen, right this very instant.